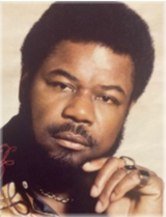 CARR, Bradford Varington Washington - Passed away July 17, 2021 at The Bendale Acres Long-Term Care Home.
Joining his late parents Charles Lorenzo and Adella Carr, his late wife, Violet Blair, late brother Denton and late son Elvis Blair (Kareem).
He leaves behind nine (9) siblings: Berrick, Christel, Naval, Charles, Annie, Fitzroy, Yvonne, Wendell, Glenville Carr; three (3) children: Lorna, Fiona, Shirley; eight (10) grandchildren: Charleen, Kadiya, Renée, Cassandra, Ravina, Joshua, Shasa, Shauna, Aleah, Kallysta; and two (2) great grandchildren: Rina and Hannah.
Many had come to see him recently, which brought him joy up until his final moments and helped him to pass peacefully.
We are heartened by the outpour of support, and though he has departed, his unforgettable sense of humour and empowering words of wisdom have not and remain an imprint on our hearts.
Given the current global situation details of the funeral service will not be disclosed. Burial service to follow.

{fastsocialshare