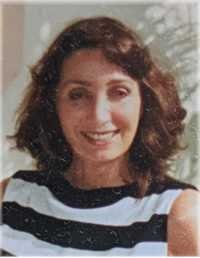 FORBES, Cynthia Louise - After a lengthy illness, at age 70, Cindy peacefully departed this life on May 15, 2022.
She was a loving wife to Stuart for more than 49 years, loving sister to Diane Felstead, Penelope Hancock (who predeceased her), and Debbie Brown (Bill) of Atlanta, loving aunt to Michael Hancock, Sarah Forbes (Peter Warnecke), Chris Forbes (Mary Bartram-Forbes) and Jim Hall (Pam).
Cindy grew up in Toronto. Her first job, at age 17, was as legal assistant to Stuart, almost 13 years her senior.
In her youthful innocence, not knowing any better, Cindy fell in love with her first "boss" (but, with irresistible charm, quickly turned the "boss" tables).
She was a smart and sassy legal assistant, mostly to Stuart, for more than 40 years (a true test of a marriage).
In the early years of the marriage Cindy indulged her love of fashion and being in the spotlight by modelling in a number of fashion shows.
She loved spending time at the Forbes family cottage at Sturgeon Point. Cindy loved reading, live theatre (Shaw and Stratford), and travelling, with a number of memorable trips through Europe, and enjoyed many Aprils in Ft. Lauderdale with Stuart.
She had a quick wit, and a kind and caring heart.
A private service has been held.

{fastsocialshare