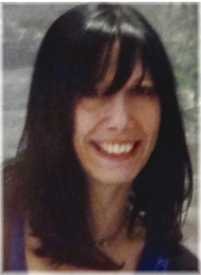 SIMON, Alana Miriam - The family of Alana Miriam Simon shares, with deep sadness, the news of Alana's passing, on Saturday, December 3, 2022.
Alana was 52.
Alana is survived by her parents, Norm Simon and Mary-Jane Holton Simon; her brother, Rand Simon and sister-in-law, Laurel Galt, niece, Maeve Simon, nephew, Hayden Simon; and cousins, Julie Grossman, Tammy Gonsalves and Kennedy O'Brien.
She was predeceased by her first adoptive mother, Myrna Simon; her birth mother, Wendy Hunt; and her grandparents, Lloyd and Barbara Hunt; Harry and Eva Simon; Mitch and Mary Dalkin; grandmother, Andre Holton; aunt, Patsy O'Brien; uncle, Moishe Simon; and aunt, Joyce Gordon.
Alana was intensely proud of the War record of Grandpa Hunt and she relished the time spent with him recounting his stories and joining him on European trips to herald his war-time bravery.
She devoted an enormous amount of time and love to organize the memorial tribute to him after his death.
Alana adored stray cats – both the four-legged ones and people who needed special help – and gave tremendous energy to looking after them both. She worked attending to the needs of street people.
And she spent many devoted years tending to Uncle Moishe's cats when he no longer could.
Alana's determination and strong will were the fuel of her behavior.
When she made up her mind to follow a certain path, that remained her steadfast path. We ask for her the peace in the after-life she could never find in life.
Those wishing to honour Alana, are requested to donate to CAMH. Please go to www.camh.ca, click on the Donate button and indicate you would like to make your donation in memory of Alana Simon.
Private family funeral has already taken place.

{fastsocialshare