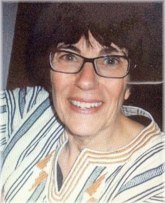 HULL, Diane Marie (nee MARENTETTE) - 1940 - 2017 Our world is shattered with the loss of our beloved Diane (DeeDee) Hull.
After a difficult journey of nearly five years, her body succumbed to the ravages of cancer.
She was a loving and supportive mother to Stephen Hull and Rachel Hull (predeceased) and a devoted Grand'maman to Claudette Meyer and Remy Meyer.
She will be mourned and greatly missed by her siblings Michelle Slavik, Suzanne Hatton, Jacqueline Marentette and Marc Marentette and by her many friends in Canada, the US and France.
She leaves her heartbroken husband, David Grafstein, whose life she made marvelous, interesting and joyous during their 27 years together.
Diane was a beautiful woman of great kindness, insight, compassion, generosity, optimism, resilience and grace. Her smile was infectious and she loved to share with others, particularly laughter but also food and comfort, always focused on making life better for others.
For all of us fortunate enough to be her family, her lover, her friend, her neighbour, or her acquaintance, Diane's passing leaves a huge void in our lives. Her life was one of many beginnings and bumps and one long last journey.
Thanks to the staff at Princess Margaret Hospital who tried to extend her time here, especially Dr. Stephanie L'Heureux. Her last months were made more comfortable by the palliative care team from the Temmy Latner Centre for Palliative Care, particularly Dr. Ciara Whelan.
She loved flowers when she was alive but has no need for them now so, in lieu of them, please make a donation to War Amps – Ontario or to a charity that is significant to you. A memorial service will be held in the spring.
{fastsocialshare}