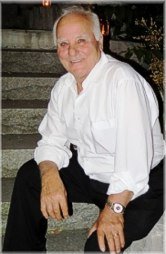 CALCE, Leonardo Leonardo - age 74, passed away on December 19, 2017, after a short but fierce battle with lung cancer.
He was surrounded by his loving wife, daughters and grandchildren.
He was born on March 14, 1943 in Vaglie di Galluccio, Italy and he married Alessandra Iacovone on December 31, 1962.
Together with their three daughters they moved to Canada in 1970, after which they had two more daughters.
Leonardo is survived by his wife, Alessandra and his 5 daughters and their spouses - Simonetta Spagnuolo (Pellegrino), Luigina Polidori, Eleonora Da Barp (Omar), Anna Calce (Riccardo Del Greco) and Paola Calce (Lawrence Thacker).
He is also survived by 13 grandchildren who adored him and will miss him greatly - Sabino, Andrew, Giovanni, Erika, Declan, Alyssa, Isabelle, Adam, Julian, Jaya, Benjamin, Dylan and Lucas. He is also survived by his siblings Giuseppe (Nancy), Guido (Teresa), Gerry (Christina), Franco (Donna) and Mary (Tony) and sister-in-law Chiara, as well as many nieces, nephews, cousins and dear friends. He was predeceased by his parents and brother, Bernardo.
This loss is immeasurable but so is the love left behind.
Funeral services will take place at Bernardo Funeral Home (855 Albion Rd.) on Friday, December 22nd at 11 a.m. Entombment will follow.