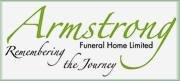 YEUNG, Dr. Yin Ching "Alberta" Yeung -
May 31, 1927 - September 15, 2023
Passed away peacefully at home surrounded by her family in her 96th year on Friday September 15, 2023.
Lovingly remembered by her children Alexis Kwan, Vivian Kim Kwan, Patrick Kwan (Surani).
Sister of Ying Hon "Walter" Yeung (Anna), Ying Cheuk Yeung (deceased, Teresa), Ying Fong "Arthur" Yeung (deceased).
Half-sister of Ying Yin Yeung (deceased), Ying Yeung Yeung (FooFoo), Ying Po Yeung (deceased), Yin Chau (deceased), Yin Kay "Anna" (deceased), Yin Gnern (deceased).
Beloved relative of Cheung-Luen Liu (Yee), Ying Chak "Michael YC" Yeung of Ottawa (deceased) (Gloria).
Dr. Yeung was a member of the medical staff, in the Anesthesia Department, at Oshawa General Hospital for 28 years.
She went to medical school at Lingnan University in China, interned in Detroit, Toronto (University of Toronto, Mount Sinai) and Moncton NB, and did her residency in Montreal (McGill University, Royal Victoria, Hôtel-Dieu) where she assisted in the first kidney transplant ever performed in the British Empire. Two of her siblings were also doctors.
She did not make friends easily, but those she did were friends for life who she cared for deeply. She had a famously bad bedside manner, but spared no effort for the welfare of her patients, all the while complaining that she wasn't going to get paid for the extra effort.
Her favourite medical maxim was "minimum effective dose" which she applied in all things.
Her love of music and art was an important part of her life.
She played piano, painted Chinese watercolours and did calligraphy. She enjoyed traveling extensively in her retirement, making new friends in far places like Egypt, Australia, New Zealand, Greece, Chile, Sweden … and many others on all continents except Antarctica.
At the request of the family, no services will be held.
Cremation has taken place.
For online condolences please visit armstrongfh.ca .
In lieu of flowers, please donate to the Alzheimer Society of Canada at alzheimer.ca/en.
{fastsocialshare}