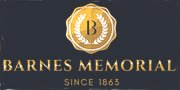 LEONARD, Hazel Idella (nee Watson) - (February 17th, 1927 - May 9th, 2021)

It is with deep and heartfelt sadness that we announce the passing of Hazel Idella Leonard (nee Watson).
Born in 1927 in Upper Musquodoboit, N.S., she went by Della or Del for most of her life.
A name gifted to her for the grandmother that raised her, Idella Mabel, a grandmother she loved deeply along with her Poppa, Ross Howard Watson.
Della had a lovely childhood on the family farm and shared many of those memories with her family.
I think we can all picture the cottages on Mill Lake, the pasture, and her very own cucumber garden that her grandpa planted just for her.
I can taste the tangy juice on her chin as she feasted on the fall apples filched from trees on her way home from school. Sometimes I can see Toppy, jingling along with the sleigh to pick her up from school on a particularly snowy day, with Buster the dog running alongside (regardless of how many times her grandfather would try to send him home). She often spoke of her first family: Harvey and Ed; her favourite uncle, Rube, who would buy her a new dress at the start of every school year. Della would talk of Helen who was like a mother to her, of Lily, and of her own mother, Emma.
She would speak of Mary, who was closest in age, with her beautiful red hair and the fiery temper to match. In 1942 she spent the summer working in the war effort in Dartmouth, Nova Scotia, where she roomed with an older girl, Pat Miller. She talked about the dances and excitement as the sailors came into the Halifax port.
At the end of the summer, there was no teacher for the school so she wasn't able to return that fall. She set out with this friend and travelled across the country to Toronto. Brave, impetuous and adventurous, this girl from the farm found herself in the big city, alone and independent at only 15 years old.
She met her husband and married him at 18; they had their first child when she was almost 20. She had her last when she was 42. She raised five of her own children, but she also made a huge difference in the lives of the foster children she brought into her home and welcomed into her heart.
Some stayed friends throughout their lives, reflective of the impact she made on those she loved. Della was a hard worker and often saved her carfare by walking home after a shift.
It was one such night in 1954 she found herself gripping street posts to keep walking through the city streets as Hurricane Hazel pounded Toronto. Della often lamented that she didn't play an instrument as everyone "at home in Nova Scotia" could pick up a fiddle or guitar, or sit at the piano, and just play. That didn't make music any less a part of her life. She would dance the Hop Polka in the kitchen or sing along as Elvis songs resonated throughout the bungalow where she raised her children on Ellington Drive.
She loved nothing more than to listen to her grandchildren as they practiced their instruments, and she always cheered them on. Divorced at 51 in the 1970's, Della was a trailblazer: an example of a strong and courageous woman, able to look after her family without needing a man at her side, unwilling to accept what had become a bad relationship.
She never remarried and lived a happy, independent life—filling her world with family and friends who would stay up all night talking and laughing. She never turned anyone away from her door – no matter the time of day or night. Whether they came to stay from provinces away, or came to gab on a Monday night, her house was always open and the kettle always on. She would knit with dedication, making tiny baby outfits and giant afghans.
Each one of her family has had something she has made to keep them warm in the cold. Della was often seen chatting on the kitchen phone with a cigarette burning in the ashtray until she finally quit in her 50's. She could be seen scrubbing the floor of an ageing relative who could not do her own housework, walking the floors of a nursing home with a friend with early-onset Alzheimer's, or rushing, hell-bent-for-leather in her high heels on her way to work at the Wexford restaurant. But most often, she was seen with a child.
She provided full-time or part-time daycare for several of her grandkids, giving them the best start in life they could hope for. She would play for hours at the park and go on adventures in the fields, collecting bugs and wildflowers and setting up targets to knock down with rocks. She read and taught; she did math and science with children naturally so that all around her loved to learn.
Education was important to her. Grandma was tireless with rainy day presents hidden in the attic and dreaming big dreams for those in her care. Her dreams were contagious, they inspired many lives.
In her later years, in her senior's apartment, Del became known as Hazel – I think she got tired of explaining why Hazel was her first name. She still walked and walked: to the mall, to her daughters', or to the grocery store—though on bad days she walked the floors and stairs in her apartment, going up and down each hallway and each flight of stairs twice, to the basement and back to her 6th-floor apartment.
Della joined the bowling group and laughed at her inexperience. She would visit sick friends whenever they needed her, day or night. In her 80's, Del was still often seen walking a long distance to the grocery store to get food for someone who was housebound and ill. In her last years, those kindnesses were given back to her as other neighbours stepped in to be loving lifelines for her and our family as her own health declined.
Del went on a cruise with her family for her 80th birthday. She appreciated every minute of the experience, showing those much younger than her that sleeping was overrated. Della was up at 6 am, playing shuffleboard in the early morning hours. She went to see every show. She clapped at karaoke. She danced at the disco until the wee hours of the morning.
Della visited midnight dessert bars, went sightseeing and shopping for jewellery on the islands; she did it all and made the experience truly memorable for everyone involved. She loved being with her 5 children, her 9 grandchildren, and 7 great-grandchildren whenever she could, and they, in turn, all loved her. In her very last years, the care she had given to so many others was given back to her.
The last set of grandchildren she babysat now helped care for her as everyone pitched in to keep her out of the nursing homes and with those she loved in the times of the pandemic. She floated in the pool and did crosswords with her family in the sunshine. The kids laughed at her jokes and pushed her wheelchair when needed. She loved all the dogs, and they all loved her.
We wished she could have lived forever but she passed peacefully in her granddaughter's home surrounded by family on Saturday the 8th of May, 2021. She was 94 years old and just missed her 75th mother's day. In these times of COVID, being with her was a gift for us all. She was a wonderful mother, foster mother, grandmother, and GG to a growing brood.
She was a dedicated friend to many throughout her long life, always seeing clearly what was needed and giving her time and hard work to help.
Del, Della, Hazel, mom, grandma, GG — many names, many facets, of one lovely lady. She will be missed by many. Della loved well and was well-loved.
In light of the pandemic, no memorial service will be held.
Messages of condolence, pictures, and shared memories can be left for the family by visiting barnesmemorialfuneralhome.com ; we would love to hear them all.

{fastsocialshare}