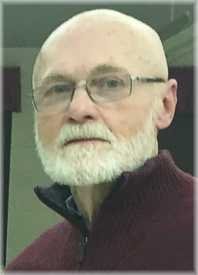 ZEMAN, Pavel - July 25th, 1941 - September 24th, 2022
Pavel died on September 24, 2022 after a brief illness.
He was predeceased by his parents and his sister.
Born on July 25, 1941 in a small town near Prague, in the former Czechoslovakia, now the Czech Republic, Pavel arrived in Canada on November 11, 1969.
As a child he was very ill with tuberculosis, and it was feared that he might never walk again after his illness.
Surely that prediction impacted Pavel and launched him on a life that he lived to the fullest.
By 1979 Pavel was employed by PPG (Pittsburg Paints) in Whitby in the regional purchasing and distribution office where he specialized in the import of materials used in the production of industrial coatings.

In 1983 he won PPG's first Achievement of Excellence Award for his work in obtaining duty free rulings for PPG's import of materials that resulted in savings to the company of $2.5 million.

Always dedicated to a healthy lifestyle, the boy who might never have walked began in his 40's to run marathons, and eventually ran 46 marathon races, including the famed Boston Marathon.
In retirement Pavel continued his running, but also became active in community activities.
Whether singing tenor in his church choir at St. John the Evangelist Parish in Whitby, or being a community activist in Whitby politics, Pavel was never one to sit still.
One of his proud achievements was his work with community activists to prevent the demolition of R.E. Sennet Public School, resulting in the designation of the school building in 2015 as a building of Historic and Architectural Value.
It is now the home of 360 Insights, an award winning innovation company.
Pavel also volunteered at St. Vincent's Kitchen and Ontario Shores Centre for Mental Health.
Pavel also loved to travel, whether across Canada with his parents visiting from Prague, or in Europe alone or with friends.
Funeral Mass will be held for Pavel at St. John the Evangelist, 903 Giffard Street, Whitby, on Friday, October 7, 2022 at 11am.
Online condolences may be expressed at wctownfuneralchapel.com .
{fastsocialshare}