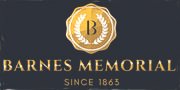 SHERWOOD, Marjorie Annabelle Sherwood - February 13, 1929 – October 11, 2022
SHERWOOD, William Robert Sherwood - August 2, 1929 – October 13, 2022
It is with heavy hearts that we announce the passing of our devoted mother, Marjorie Annabelle Sherwood and our incredibly loyal father William 'Bill' Sherwood who both passed away peacefully two days apart, committing to be together forever.
Marjorie was a RN from St. Michael's Hospital school of nursing.
Mom will be fondly remembered on the tennis court with her powerful forearm swing, her passion for golf and skiing at Talisman ski hill.
She had a generous heart, cherished her family, friendships and had unwavering love for Dad. She was our sunshine, she made us happy when skies were gray.
Bill was graduate of Osgoode Law and practiced Law at Haffey, Sherwood & Hunt.
He was a passionate litigator who's note taking was meticulous. Bill was an avid sports fan, active squash and golf player.
He was selflessly devoted to our Mom. Proud parents to their sons; Max (Nancy-Jo) and Steve (Heather). Their grandchildren; Abbie, Evan and Erin hold their special memories of their adoring grandparents in their hearts.
Our Mom and Dad were inseparable, one heart never to be broken.
They were best friends and loved each other to the moon and back.
Our ask is to keep your fond memories of Mom and Dad in your hearts in lieu of flowers or donations.
Messages of condolence and shared memories can be left for the family by visiting barnesmemorialfuneralhome.com .
{fastsocialshare}