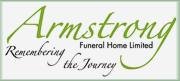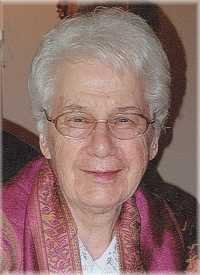 January 23, 1922 - October 28, 2022
It is with great love and wonderful memories that the family of Sadie announce her passing.
Sadie was born 100 years ago in a little cabin on the Manitoba prairie to Wasyl and Katyryna Kuzina.
Sadie was one of eight children and was predeceased by her parents and her siblings; Annie, Nettie, Mike, Nick, John, Fred and Pearl.
They were a close family, and while times were tough, they took joy in life and remained very close throughout their lives.
Sadie married Mike in 1947 and after trying to make a go in Winnipeg they moved to Oshawa at the urging of Mike's brother and sisters.
Mike interviewed for a job at G.M. on Friday and began on Monday.
Through the early years Sadie and Mike built their home and welcomed Richard (Marie) to their family. As well as working at home, Sadie baby sat and house cleaned to earn a bit more for the family.
She was always curious and adventurous, enthusiastically taking on new activities and crafts. She will be remembered for her quilts, knitting, and homemade Christmas gifts. The neighbourhood children will remember her for the home baking and homemade root beer.
Sadly, Mike passed in 1984.
After some time, Sadie, with strong determination and perseverance learned to drive at 65. This opened a new phase in her life. She became active with the O.S.C.C. John Street branch, working on different committees, and contributing to bake and craft sales.
She became active with the Alzheimer's Friendship Group, making new friends and providing an outlet for her energy.
Sadie became active with St. George's Ukrainian Catholic Church, making perogies, participating on committees and acting as pastoral visitor to the sick of the parish.
Sadie stopped driving after 10 years but did not feel a loss of freedom but continued to be as active. She saw each change in life as an adventure and a chance to learn and do something new. She settled easily into apartment life, making new friendships at 255 Simcoe and was happy to continue her passion for gardening there.
When health problems forced her to move to Cedarcroft she embraced the change, enjoying the crafts, activities, socials and continued to garden. Sadie made many friends among the staff and residents.
Sadie moved Hillsdale Estates 4 years ago for the last part of her journey. She adapted again, maintaining her independence and way of doing things as best she could. Many new friendships were made among the staff who will remember her for her stories of the "old days", her sense of humour and her warm smile.
Richard cannot thank enough the Blueberry Hill group for taking the time to get to know her, to work with her and befriend her. Yes, I think (most) of those stories are true! Heartfelt thanks for Hillsdale and Blueberry Hill for making the last part of Sadie's journey comfortable and enriched.
Sadie will be missed terribly by Richard and Marie, and many nieces, nephews, godchildren and friends, new and old in Ontario, Manitoba, Alberta, B.C. and Poland. We know she happily lived her life on her own terms, and that many learned and grew through her caring and compassionate nature.
Resting at the ARMSTRONG FUNERAL HOME Oshawa (905) 433-4711 for visitation on Friday November 4th from 2 p.m. until 4 p.m. & 6 p.m. until 8 p.m. with panachyda at 7 p.m.
Devine Liturgy of Christian Burial will be held on Saturday November 5th at ST. GEORGE THE GREAT MARTYR UKRAINIAN CATHOLIC CHURCH at 11 a.m. Interment to follow at Oshawa Union Cemetery.
Donation in Sadie's memory can be made to St. George's Ukrainian Catholic Church, The hospital for Sick Kids, and Covenant House.
To place online condolences, please visit armstrongfh.ca .
{fastsocialshare}