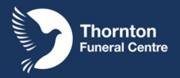 DAVIDSON, Raymond Davidson -
June 21, 1942 - March 17, 2023
Raymond Davidson, beloved husband, father, and grandfather, passed away on March 17, 2023, at the age of 80.
He lived a full and meaningful life, leaving behind a legacy of love, kindness, and devotion to family.
Born on June 21, 1942, in Bewcastle, Cumbria, England, Raymond grew up in a close-knit family with his parents, Edwin and Maggie, and his siblings Edna, Colin, Peter and Alan.
He attended Carlisle College of Art and later pursued careers as a potter and signwriter, eventually starting his own business, Ray's Signs, in Whitby, Ontario. Throughout his life, he was known for his strong work ethic, unwavering integrity, and commitment to excellence in all he did.
In 1960, Raymond met the love of his life, Valerie Ann Cosstick, and they were married April 2, 1966. Together, they raised 2 children, Michael and Nigel, who were the joy of their lives.
Raymond was a devoted father, always there to offer support, guidance, and encouragement to his children as they pursued their own passions and dreams.
In his free time, Raymond enjoyed his vegetable garden and woodworking. He was a former private pilot and loved to travel and meet people abroad on the many cruises he took with Valerie.
He loved spending time chatting with the many friends and acquaintances that would stop by the house, enjoying nights out at the pub, or simply catching up on Facetime with family and friends back in the UK.
Raymond will be deeply missed by his family, friends, and all who knew him. He is survived by his wife, Valerie, his son Michael and partner Dorothy, and his grandchildren Matthew and Nathan. He will be remembered for his warmth, his generosity, and his unwavering love for his family and pets.
A service to celebrate Raymond's life will be held at THORNTON FUNERAL CENTRE, 1200 Thornton Road North, Oshawa, 905-579-6787 on March 24 2023 at 3pm.
Online condolences may be made at etouch.ca .
Donations in memory of Raymond can be made to the Heart and Stroke Foundation.
{fastsocialshare}