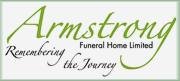 MALARZ, Michael - Surrounded by his loving family, Michael Malarz passed away on Sunday May 28, 2023.
Born in 1930 in Sokal, Poland, Mike and his family were sent to Siberia, under Stalin terror in February 1940.
His father died in the gulag and subsequently the family was freed in 1942.
Michael and his family joined the other Polish refugees and spent time in Iran, India and Uganda, prior to emigrating to Canada under the auspices of UNACR, in 1949.
His mother, brother and sister eventually settled in Oshawa, Ontario, where Michael and brother John spent their working years at General Motors; where Michael worked his way up to supervisor.
Michael married Elizabeth and raised 3 children and became active members of the Polish community of Oshawa. Michael was a most noble, kind hearted and generous person.
He enjoyed family life, fishing and camping trips in Kaszuby, where he volunteered as a leader for the Polish Scout's organization.
He was also an active member of the Polish Veteran's Hall, giving a helping hand to anyone who needed it. He was deeply loved and respected by his family, his friends, and his community.
He leaves grieving for him, his friend Elizabeth, his son Richard, his daughters Basia & Lisa, son in law Carlo, and his brother John and family. Michael will also be dearly missed by his extended family and friends.
Niech jego dusza spoczywa w pokoju.
Visitation will be held at the ARMSTRONG FUNERAL HOME Oshawa on Sunday June 4th from 6pm - 8pm, rosary at 6:30pm.
Funeral service will be held at St. Hedwig's Roman Catholic Church Oshawa on Monday June 5th at 11am. Interment of cremated remains to follow at Resurrection Catholic Cemetery Whitby.
Flowers are appreciated, and memorial donations can be made to a charity of your choice.
To place online condolences, please visit armstrongfh.ca.
{fastsocialshare}