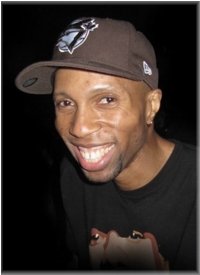 TAYLOR, Sean "Sax" - February 22, 1970 - November 18, 2021
On November 18, 2021, Mr. Sean Taylor, popularly known as DJ Sean Sax, passed away peacefully in his sleep in Toronto, Ontario, Canada, due to complications of his autoimmune illness.
Sean lived his life with such altruism that he did not want his health to be the focal point.
Sean Kenrick Leonard Taylor was born on February 22, 1970 at Mt. Sinai Hospital in Toronto, only child to his mother, Ms. Barbara Taylor, the eldest son of Mr. Kenrick Hercules and older brother to Jason Hercules and Kamila Gwinn.
Sean's early childhood years were spent living between Toronto and Cocoyea Village, San Fernando, Trinidad and Tobago.
His sons, Xavier and Quinton, were always a source of pride that he put on full display for all to see and his drive to keep moving forward regardless of life's obstacles was fueled by his enduring love for them and his extended family of aunts, uncles and cousins.
As an accomplished DJ, with a musical journey that spanned over four decades, Sean played at different hot spots around Toronto, eventually becoming a resident DJ at some of the most popular locations including Power Bar (which was broadcast into the homes of people from Buffalo to Toronto by WBLK), Industry, Supermarket and Revival.
Rest In Everlasting Peace, Sean "Sax" Taylor. Founder, Creator, Supporter of all music - The world was certainly blessed with your presence and we will continue your legacy of musically touching souls.
A Celebration of Life to take place on Monday, December 6th at 3 p.m. in Mount Pleasant Funeral Centre by Invitation Only.
To honour Sean's deep love of music, the family asks that any donations be sent directly to the Regent Park School of Music: https://rpmusicdonate.org as a tribute gift with the note "In memory of DJ Sean Sax".

{fastsocialshare