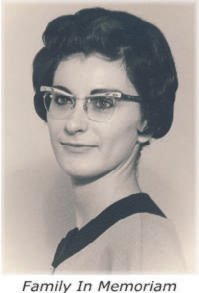 CASON, Carol Mae - (February 9, 1942 - February 18, 2021) of Mission, BC

Born on a farm in Gilbert Plains, Manitoba, Carol never lost her connection to the land. She loved animals and plants of all kinds. She was fascinated by the natural world and loved to learn. She left her first job as a teacher to go and explore the world with the Navy. Her love of travel never waned.
She eventually settled down in British Columbia and devoted her energy towards curating the history of the region. Her passion for heritage was a real asset to the Museum in Kilby; she had a knack for translating the past into relatable experiences for visitors.
Her love of research and turning old-into-new transpired into her other hobbies. Carol was gifted at handiwork; her lacework, crocheting, and needlepoint pieces were beautiful. If she admired a craft, she'd get a book and teach herself to do it. Carol loved reading as a means to expand her world.
Carol was especially interested in genealogy and invested herself in the preservation of her family's history. She painstakingly restored and catalogued old photos and archived significant documents for generations to come. This invaluable gift will continue as her legacy to her loved ones.
Carol will be greatly missed by her friends and family.
A celebration of her life will be held in the near future once Covid restrictions are lifted.

{fastsocialshare