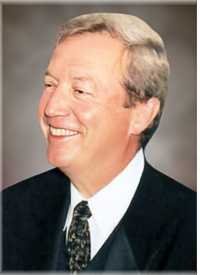 SLADE, John Leask Slade - Of Kincardine, passed away at Brucelea Haven, Walkerton, on Monday, June 13, 2022, at the age of 79.
John will be lovingly and forever remembered by his wife, Pat of 52 years and children, Chris (Sharon), Julie, Brett and PJ.
Sadly missed by his grandchildren, Slade, Sophie, Ben and Sadie and many relatives on both sides of the family.
Raised on a farm in Kincardine Township, John passed on his keen work ethic to his four children.
John enjoyed volunteering for the Kincardine Chamber of Commerce, as a School Trustee, the Rotary Club and the South Bruce Economic Development Corporation.
In his younger years, he also enjoyed participating in the Toronto Junior Board of Trade and was involved in campaigning for the provincial and federal Progressive Conservative Party.
In keeping with his wishes, there will be no formal funeral service.